About the Post Growth Institute
Incorporated in Oregon, we are a registered, tax-exempt, 501(c)(3) nonprofit organization.
Our mission is to inspire, mobilize, and support individuals, businesses, and communities in the transition to a society that thrives within ecological limits.
The Post Growth Institute (PGI) is an international organization accelerating the world's shift to a society that thrives within ecological limits.
Our research explores how to create a fair and sustainable market economy, and is the basis of our published articles, community presentations and the forthcoming book, How On Earth.
The community economy and not-for-profit forms of business offer the greatest hope for designing a thriving, sustainable economy. Hence, our training and consultancies focus on processes that spark local exchange and provide people with the knowledge and resources they need to develop successful, nonprofit enterprises.
We're not alone in our efforts, we're part of a movement. Under the #postgrowth banner, we amplify the messages of other like-minded individuals and groups. Our cooperative social media service, for example, creates engaging, original content for member organizations, and uses their collective reach to ensure the widespread distribution of each post.
PGI brings creativity and clarity to complex economic challenges. While we articulate the causes of the harsh realities that underlie our current global predicament, we also outline specific steps toward a thriving, alternative future focused on better, not bigger.
Our team is based across 19 countries from around the world.
Crystal Arnold
Director of Education
USA
Crystal facilitates transformative experiences. Since graduating from Southern Oregon University in 2007 with a degree in international economics, she has designed and led workshops and educational events. She is a skilled writer and interviewer, 100+ women are featured on her podcast, "Money-Wise Women". In 2017, she became Education Director at the Post Growth Institute. She facilitates community-based trading through the Offers and Needs Market group process. She is a proponent of cooperative ownership, sociocratic governance, and inclusive processes that heal financial and racial trauma. She loves writing poetry, improvisational theater, and hiking with her two Australian Shepherds. She lives with her husband and two children in the hills of Southern Oregon.
Dani Leonardo
Director of Equity
USA
Dani is a facilitator, youth mentor, writer & musician, passionate about earth care, people care, the role of art & music in healing & justice work, and the relationships between living beings & systems. Dani has a background in Permaculture Design, got connected with the PGI through the Offers and Needs Market, and now works as part of the OANM team and convenes the PGI's Anti-Oppressive Practice Circle. Dani currently works as a communications consultant for a local Rogue Valley organization called Coalición Fortaleza and as an equity consultant at Rogue Valley Mentoring. Dani was born, raised, and is currently based in Ashland Oregon & loves to snowboard in winter, plant seeds in spring, explore rivers in summer, jump in leaf piles in fall & admire and bask in the color purple all year round.
Robert Wanalo Onono
Movement Building Specialist
Kenya
Robert Wanalo is a patchworker, absorbed in the practice of weaving ideas, relationships and information into fabrics of possibility. Having spent a good couple of years learning about the new economy, he began to work with the Post Growth Institute in 2018, and is currently serving as the Director of Movement Building. He is a sucker for good conversation, and could be anything from an instigator of depth, to a catalyst for humor and mischief. He lives in Kisumu, Kenya, where the quiet moments of dawn and dusk are his favorite times for hot beverages and solitude.
Donnie Maclurcan
Executive Director
Argentina
Donnie is a facilitator, author and social entrepreneur, passionate about all things not for profit. Originally from Australia, Donnie spent the past decade in the US, before moving to Argentina in 2022, from where he coordinates the Post Growth Institute. He has worked in Egypt, Kenya, Fiji, Thailand and South Korea, helping over 500 not-for-profit projects start, scale and sustain their work, while his own initiatives include developing: the Offers and Needs Market, Free Money Day, the Post Growth Alliance, the (En)Rich List, The Not for Profit Way training, Silent Skype team meetings, Project Australia, and the globally-used #postgrowth hashtag. An Affiliate Professor of Economics at Southern Oregon University and Fellow of the Royal Society of the Arts, Donnie holds a Ph.D. in social science. He is working on his fourth book: How on Earth: Our future is not for profit.
Natalie Holmes
Managing Editor
Germany
Natalie is a British writer and editor based in Berlin, Germany. She holds a BA in Social Anthropology and a Master's in Environment & Development, and has been a professional wordsmith for over six years. Passionate about the environment, social justice and actively challenging the cult of (over)work, Natalie is cofounder of Mind the Gap, a nonprofit working to close the gender wealth gap by hosting inspiring educational events across Germany; and DangerousTech, an events and content platform focused on digital rights and the intersection of technology and society. Natalie is convinced that post-growth offers a way of thinking about the world – and each other – that is more sustainable, mindful and just than our current system, and that the PGI provides a practical set of steps to get us there. A hatha yoga teacher and avid traveler, she enjoys long train journeys with her ever-adventurous dog, Squirrel.
Dien Vo
Board Chair
USA
Dien is an independent filmmaker and Assistant Professor at Bard College at Simon's Rock. He has interests in community media, sustainability, and experimental art movements. Dien previously taught at the University at Buffalo (SUNY) and Virginia Tech, where he co-developed the filmmaking program. Dien became interested in post-growth economics through his interests in sociology, philosophy, and ecological wisdom. He lives in Great Barrington, Massachusetts and New York City, where he is most happy experiencing the colorful diversity of Jackson Heights. http://www.dienvo.info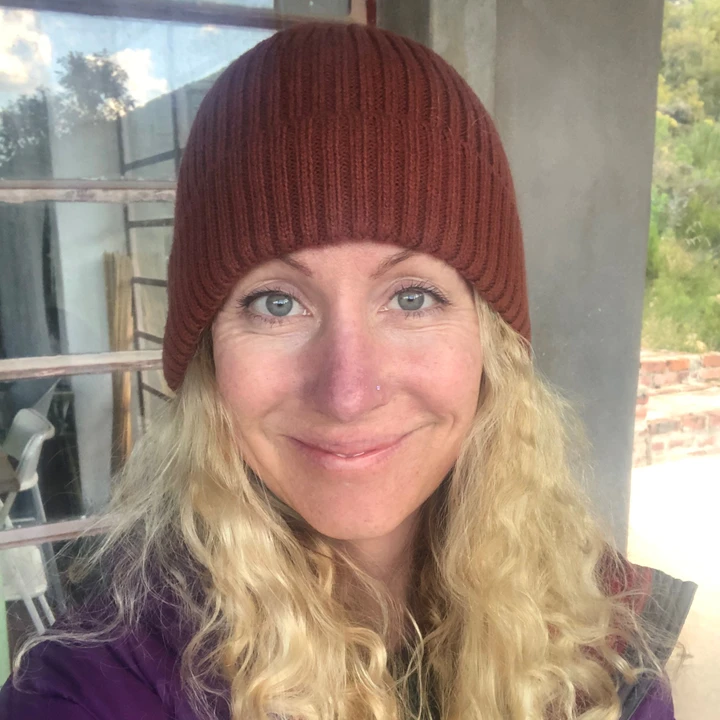 Jessica Lavelle
Post Growth Fellowship Manager
South Africa
Jessica, born and raised in South Africa, is passionate about our (one) Earth and all things nature. With a background in conservation, she has a PhD in environmental governance and is currently based at the University of Cape Town. Observing the devastating effects of industrial agriculture, resource extraction and fossil fuels on nature and the gross inequity hegemonic, neo-colonial capitalism has wrought on the Global South, has led her to seek a radical revolution in economics to a post-growth world. Jessica loves being in nature away from the city where the wild things are.
Tyler Harris
Director of Operations
USA
Tyler is a non-profit administrator based out of Portland, Oregon. Holding a Bachelor of Science degree in Population Health Management, Tyler applies a systems-thinking mindset to implement sustainable programming within his community. His education, experience directing teams and projects, and passion for organizational development support his drive to support likeminded leaders making an impact with their neighbors. He also focuses on individual health and wellness through his personal training business, Harris Fitness. Tyler enjoys hiking in the sunshine, having fun with positive people, and learning how to better himself and his environment.
Lina Lefstad
Co-director of Research
Sweden
Lina is just about to graduate from an MSc in Ecological Economics at the University of Leeds, having obtained a Bachelor's degree in Business Administration with a major in Circular Economies. She is passionate about the evolution of climate justice and strongly believes that a thriving and healthy society that fits within ecological limits is possible. She was born in Norway but has lived all over Europe since the age of 12, currently residing in Berlin. When not reading and engaging with post-growth ideas, she can be found at the stables or out in nature with her horse, Atlas.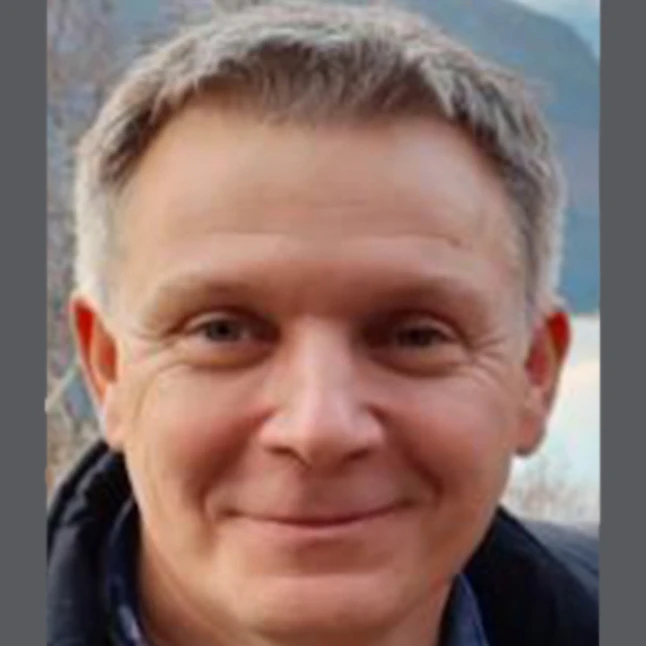 Arnaud Diemer
General Volunteer
France
Arnaud received his PhD in Prospective and Economic Modelling from Paris Dauphine University, where he designed new programs for Economics Studies. Working for the Scientific Mission of the French Consulate, he undertook a study on GMO in the United States for the European Parliament. At the same time, he became involved in the social and solidarity economy and degrowth projects. Since 2000, he has supported sustainable development education programs in Bénin, Burkina Faso, Niger, Togo, and the Republic of the Congo. Recently, he developed research at the local level, helping citizens in rural areas to produce their own energy, organic food systems, and soft mobility.
Marianna Coulentianos
Co-director of Research
UK
Marianna is a mechanical engineer turned design researcher. She holds multiple degrees in engineering, economics, and design, including a PhD in Design Science, and is currently a postdoctoral researcher working on making field trials more participatory, with the goal of working towards decolonizing the field of engineering for global development. After finishing her PhD and finally having some time to think about something other than her thesis, she became fascinated with degrowth and low-tech approaches as a path towards justice. Born in France, Marianna can be found in the UK, Michigan, Greece, and France, depending on the time of year.
Kialyn Rubias
Operational Specialist
Philippines
Kia holds a BSc in Information Technology. A tech-savvy person who always craves learning, she chose to become a Virtual Assistant and has been pursuing that career passion for almost six years. Just through observing the current situation, she developed an interest in post-growth economics and an understanding of the importance of improving our economy. She was born on a suburban island in the Philippines, where the sweetest mangoes are to be found, and enjoys listening to Christian music in her quiet times.
Priyanka Das
Director of Development
USA
Priyanka is a facilitator and community organizer. They completed the Offers and Needs Market Facilitator Training as part of a cohort with Kola Nut Collaborative, and continued their facilitator journey by joining the PGI Team in 2021. Priyanka has a working background in healthcare, tech startups, and the international nonprofit space. During a fellowship at iHeartMedia, their research deepened their learnings about the colonization of the internet. Encouraged by their experiences as an immigrant from northeast India and having lived in multiple US states, their community organizing focuses on popular education events and restorative justice.
Priscilla Trinh
Director of Communications
USA
Priscilla, as a communicator and food activist, is dedicated to an ecological future. Understanding the energetic underpinnings of globalized systems, she is drawn to work that is decolonial, regenerative, and intersectional. Priscilla believes cultural narratives are key and that post-growth offers an alternative to current forces shaping existence. Through involvement at the PGI and food sovereignty scenes, Priscilla directs her energy on many scales in preparation for transitions in this lifetime. She currently resides on Očhéthi Šakówiŋ lands (Minnesota, US) and when not working, can be found near a body of water, in the kitchen, or bopping to music.
Ingrid Edstrom
Board Treasurer USA
USA
Ingrid is the Chief Empowerment Officer at the award winning consulting firm, Priestess Of Profits. A Woodard Certified Transformative Advisor, she is recognized as one of the accounting profession's Top 40 Under 40 and Most Powerful Women in Accounting. She became interested in post-growth approaches as a way to bridge the gaps between business and personal, magick and science, economy and environment. Ingrid is the leader of the Empower Your Passion Roundtable & Journey Beyond Accounting Roundtable mastermind groups for accountants, a member of the Intuit Trainer/Writer Network, and founder of the Accounting Alchemy Network. She loves playing Irish music and frolicking with her goats on her little farm in Ashland, Oregon.
Elisa Favaro
Director of Personnel
Italy
Elisa holds an MSc in International Development Studies and Global Studies. She researched post growth during her studies and became passionate about civilizational transition discourses and human flourishing. She is now eager to build her professional path. After two years in Denmark, she returned to Italy where she was born and raised. There, she spends part of her time growing veggies and cooking with love. Elisa likes to do and learn all sorts of things, especially those related to food and nature. She likes taking care of her plants, spraying them patiently to keep them happy and hydrated.
Jasmine Co
Lead Graphic Designer
USA
Jasmine holds a MSc in Climate Change, Development, & Policy from the University of Sussex and is currently working as the Community Programs Manager for a local environmental justice nonprofit, Verde. She is also an artist and long-time painter and designer (jasminecoart.com). Jasmine discovered post-growth literature during her master's dissertation and is excited to help communicate and cultivate a regenerative economy that truly serves the wellbeing of both human and natural ecosystems. She is currently residing in Portland, Oregon and loves all things movement — from dancing to yoga to climbing to trail running.
Gabriela Safay
Director of Wellbeing
USA
Gabriela is a recent graduate passionate about regenerative economies, embodied social justice, and using grief as a tool for connection and transformation. She found out about the PGI through an internship with SOCAN, where she created the Businesses Taking Action Survey to measure the social and environmental impacts of local businesses. She wants to help shape a world where economies and social systems work for nature, not against it. She was born and raised in Ashland, Oregon and is currently living on Ohlone land also known as Santa Cruz, California. When she's not working she enjoys laying in the sun, walking in the forest, and dancing.
Ebony Gustave
General Volunteer
USA
Ebony is a web weaver, community architect, and storyteller. Before producing and hosting Cooperative Journal podcast, she journeyed around the world collecting stories across cultures, experientially learning tools for self-sufficiency, and researching indigenous plants. Throughout that time she felt the power of human and non-human relationships, trust, and what agency feels like. Her intention is to collectively cultivate that same sense of awareness and embodiment through solidarity economy storytelling, placemaking projects, facilitation, and asset based mapping. Ebony is originally from Brooklyn, NY, and loves trying obscure fruits and vegetables, nerding out on solidarity economy models, and yoga.
Alex Pielaet
OANM Business & Data Specialist
Netherlands
Alex is an organization scientist by trade and gained experience as a business consultant. He's passionate about learning, games, and equality. Alex gained interest in the Post Growth Institute as a result of discovering how the current economy works and looking for alternatives. He now hopes to contribute to a different economy, such as revitalizing the commons. Alex was born in the southwest of the Netherlands and is currently located in Valencia, Spain. He has hitchhiked 6000 kilometers in Europe, really likes cinnamon, and once stole a bolt from the Eiffel tower (je suis desolé).
Vera Kozak
Director of Movement Building
Hungary
Vera enjoys learning more than anything: she recently completed her Master's in human ecology in Sweden, where she had the opportunity to research Indigenous food systems in Latin America. She is most interested in finding connection points and bridges between traditional knowledge around the world and Western scientific knowledge about sustainability. Over the past five years, she worked and volunteered for various youth-led organizations, with whom she organized conferences, facilitated youth peace talks, and created sustainability workshops for schools in Eastern Europe. Currently she is based in Vietnam, where she enjoys catching the sunrise with a cup of coffee and an interesting read before the city of Hanoi starts buzzing.
Julia Inés Roitman
Post Growth Co-Lab Manager
Argentina
Julia is a lawyer specialized in public international law, having graduated from the University of Buenos Aires. She is passionate about gender and climate justice, with an emphasis on the Global South perspective of class and inequality. She became interested in post-growth theory through academia and people in her life. She is passionate about youth leadership and participation, and believes it's the key for the bold transformations we'll need in years to come. Julia lives in Buenos Aires, Argentina with her family, and can be found often in Ottawa, Canada with her partner. She enjoys reading, crafting and watching fútbol (go Boca Juniors!).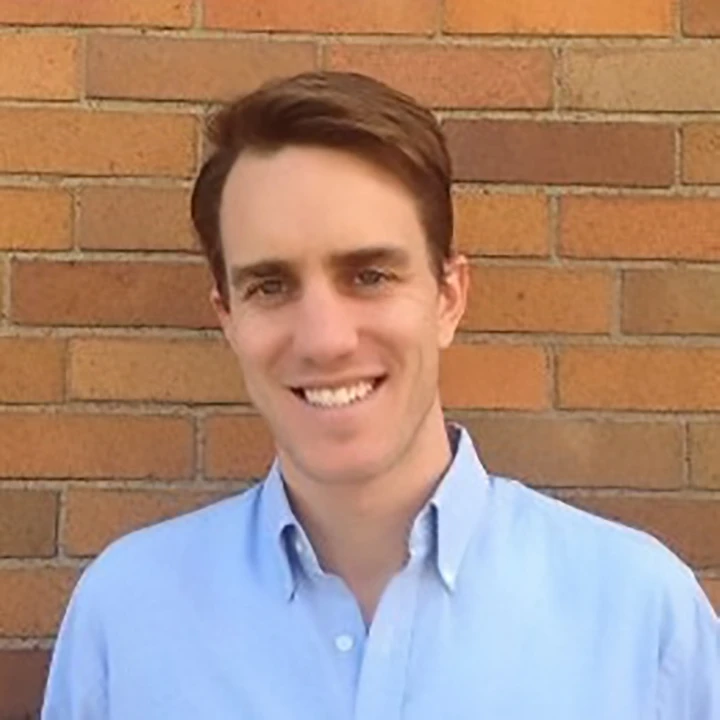 Ryan Swick
General Volunteer
USA
Ryan is a seasoned business management professional, with multiple years of experience building software and services products at Fortune 500 companies, where he began questioning the idea of endless growth on a finite planet. He is now excited about demonstrating post-growth business alternatives modeled on the natural world. Small-scale organic farming and food forestry are also passions. Ryan currently resides in the unceded lands of the Duwamish in present day Seattle, and he loves hiking and backpacking throughout the Pacific Northwest.
Nina Gerona
Director of Finance
USA
Nina is passionate about building a more resilient society through the power of relationships. An educator, organizer, and scholar, she has a varied background ranging from a Master's degree in Public Administration, to environmental activism, early childhood social services, nonprofit management, food service, and grant writing. Raised outside of Telluride, Colorado, Nina now lives in Ashland, Oregon. She enjoys spending time outside, skiing, rock climbing, hiking, and camping. She also loves cooking, reading and playing with her cat Luna. When she is not working for PGI she serves as the development coordinator for a local nonprofit makerspace, Talent Maker City.
Sandra Rivasplata
General Volunteer
Peru
Sandra is a community economic development specialist with a degree in Administration and a passion for developing and facilitating learning processes related to financial literacy, savings groups, youth entrepreneurship, and women's economic empowerment. She became interested in post-growth economics as the best strategy to promote community economic development, incorporating a new point of view for sustainable economic development. Born in Trujillo, Perú, she now lives in Lima and enjoys traveling, cycling, and trekking.